Little chirping animals are happy to go around animals that enrich your mind with joy. Seeing them flying high in the sky is what makes you admire them.
Birds do talk in their melodious voices and think like us. However, feeding these little angels can be quite hard as you are unfamiliar with their diets.
Feeding a bird is different from what you feed to other animals on Earth. For that, you must know about bird feeder recipes to ensure safe feeding with the perfect blend of food mixture.
The diet, absorption, and requirements of nutrients vary with the animals. In the case of a bird, it is necessary to understand what things are safe for its health.
However, many food items go well with each other making it the right food option you can feed to your chirpy companionship.
There are multiple DIYs available over the network that you can follow to make the right nutritious food for the bird. Here we are undercover all the birds' recipes that give nectar to the bird. Let's dive into the article.
Important Nutrients For Birds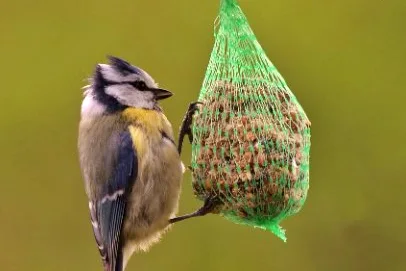 We all are well versed in the food that birds require a specific diet, unlike other animals on Earth. Feeding a nutritious diet to the birds is a must as it helps these chirping animals to grow better and healthier.
Several nutrients hold specific nutritious roles in the bird. There are five major categories into which the nutrients are divided.
These categories are water, lipids, carbohydrates, minerals, and vitamins. A seed diet for birds should be daily as it helps in the carbohydrate count in the body.
So add it regularly. Certain bird feeder recipes are available over the internet through which you can get some idea on how to feed your bird.
Best DIY Bird Feeder Recipes
As we are well aware, birds require a specific food diet that includes every kind of nutritious element. Here are some bird feeder recipes you can make from scratch without spending thousands of bucks on them.
1) Fruits Sticking On Bird Feeding Station
Birds require fruits and veggies in their diet. However, feeding them can be quite questioning as to how to add it. If you are new to feeding birds, you can use any fruit, such as bananas, apples, and mangoes, directly.
Just slice these fruits and spread them in the feeding station. You can also stick these fruit slices on the station. It improves food-eating skills. You can introduce a variety of fruits this way.
Ingredients:
Different seasonal fruits are safe for the bird.
Oat powder
Directions:
Peel the fruits properly and wash them.
Dice the fruit into 2 cm pieces.
Stick the pieces one by one on the feeding station of the bird.
Remove the leftover food item and clean the station every time.
To add more nutrition, sprinkle oat powder over it.
Or you can simply slice the fruits and put them on the feeders, as demonstrated in the image.
---
2) Bird Feeder Using Gelatin
As we all are well known that gelatin is a compound that thickens the solution to make a jelly. If you want to introduce food items uniquely, choosing gelatin is a good option.
Simply add any food item of your choice and cover it in gelatin. Once it gets hardened, offer it to the bird. Bird-like chirping food items and this item are the best you can give.
But always make sure the size should be very small so that birds can easily swallow it.
Ingredients:
Gelatin
Water
Bird grains and Fruits
Directions:
If you are making 500 ml or 2 cups of bird food, take at least 1.5 envelopes of gelatin.
Mix the envelope of gelatin in 600 ml of boiling water and stir it.
Once it gets dissolved, add fruits or bird seeds to it.
Let it set for at least 4 hours.
Serve it by cutting it into 4-5 cm pieces.
---
3) Porridge
Like other animals and human beings, feeding porridge is a good option. Made with oats, bird seeds, honey, water, and millet, porridge is considered the healthiest meal you can give to your bird.
It enhances their diet and food-eating ability. So, feed porridge on an alternative basis.
Ingredients:
Oats
Honey
Water
Bird seeds
Millet
Milk
Lard
Directions:
Add all the dry ingredients to a bowl together.
Add water and mix all the dry ingredients.
Stir in the honey to combine everything.
In a saucepan, put some milk and add lard.
Put all the mixture and stir it.
Serve it cool. It should be dry.
---
4) Nutri Berries From Pinny and Pumpkin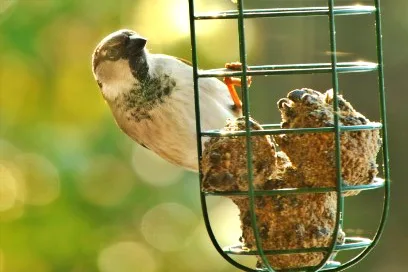 Pumpkin is a nutritious vegetable that enhances Vitamin C, Vitamin E, Iron, and Folate count in the body. To enhance the mood of your bird, you can feed nutri berries them.
Try to add pinnies and pumpkin together and make a chikki for the bird. It enhances their taste and food-eating ability.
Ingredients:
Pumpkin
Pinny
Sugar
Water
Directions:
In a saucepan, melt the sugar into caramel.
Mix finely chopped pumpkin and pinnies into the caramel.
Gently stir it and make balls.
Let it set and cool down.
---
5) Homemade Fat Balls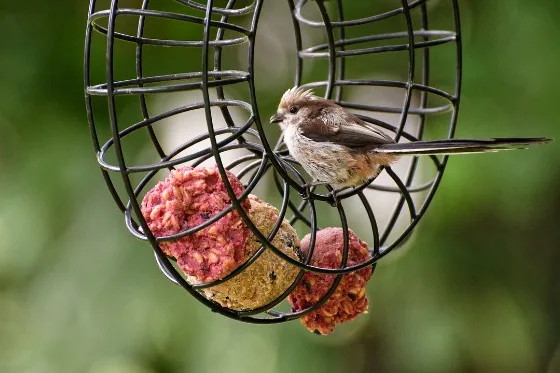 Pure fats are necessary during bird feeding. For making a fat ball, you can take lard with cereals together to make a fat ball.
Although, feeders should try to add this item as much as they can because it improves their feathers and body weight that enhances their energy level. Put everything together tightly and feed them with love.
Ingredients:
Kitchen Scraps like cheese, cake, and oats.
Lard or suet
Directions:
Put all the kitchen Scraps you found in your home, like cheese, cake, bread, and oats, into a saucepan.
Add 1 tablespoon or more of lard or suet into the saucepan.
Mix all the ingredients together and let it set overnight.
Serve it by making balls of the mixture.
---
6) Mix Broccoli Tips and Sprouts
For adding a fibrous diet to the bird's diet, broccoli tips and sprouts are the best options you can choose to add. There are similar food options you can include in your diet that carries various kinds of antioxidants and other vital nutrients for the growth of the animal.
Simply mix the sprouts with well-washed broccoli tips to add a unique texture to their diet. It helps in building antioxidants in the body and improves growth.
Ingredients:
Broccoli
Sprouts
Oat powder
Directions:
Place finely chopped broccoli tips and sprouts together into a container.
Add oat powder over it.
Serve the birds.
---
7) Homemade Formula For Birds
There is no requirement to purchase ready-made formulas for birds. However, one can easily make one by themselves. Simply take rice flakes with gram flour and mix them.
It acts as a fulfilling food item that helps in making your bird feel accomplished. It is also highly beneficial and is free from foreign elements.
Homemade food items are safe from any chemicals and preservatives that keep the bird safe and active throughout the day.
Ingredients:
Rice flakes
Oat powder
Gram flour
Directions:
Mix all the dry ingredients together in a 1:2:1 ratio.
While feeding, add 1 tablespoon of the mixture to 1.5 cups of water.
---
8) Boiled Eggs With Leafy Vegetables
Many times individuals get confused about whether to feed eggs to the birds or not. However, feeding eggs is fine and good for your bird's health.
To make bird feeding more nutritious and taste better, simply introduce blanched leafy vegetables like spinach and celery with egg yolk to give a unique texture to them.
You can also try to add eggshells in small bites, as birds like to rip off everything they find. Simply put eggshells in front of them and let them enjoy.
Ingredients:
Eggs
Leafy vegetables like spinach and celery.
Directions:
Blanch the vegetables until they get soft.
Boil some eggs for 5-10 minutes until cooked.
Remove the yolk part of the egg and add vegetables to it.
Mix it well and serve it to the birds.
---
9) Nectar For HummingBirds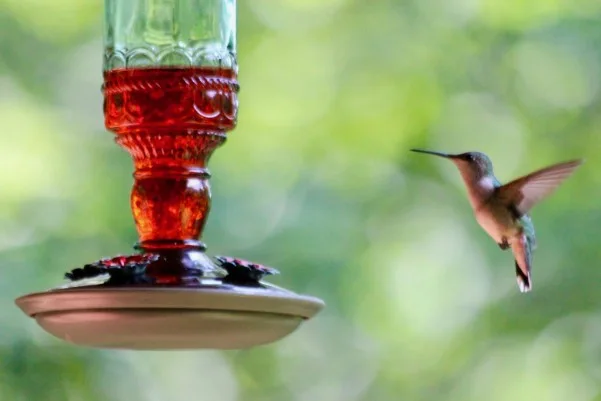 Hummingbirds are small creatures that require a good amount of energy on a daily basis. They exhaust themselves a lot as their wings move backward. Talking about a nutritious diet for them, it is a must to introduce every nutrient in their meal.
Ingredients:
Refined White Sugar
Water
Directions:
In a bowl, mix water and sugar in a 4:1 ratio.
Mix the solution until the sugar is melted.
After cooling the mixture, put the solution into the bird feeder.
Extra sugar solution can be stored for a long time.
---
Conclusion
Birds are crazy animals that can munch on anything offered to them. However, it is a must for the feeder to understand the diet pattern and their body requirements. If someone feeds food items that are harmful to the bird's health, it will ultimately cause severe health issues.
If you are planning to feed a bird, make sure to do research before adding any food item. Also, make sure to maintain records of bird feeder recipes together. Otherwise, you will never be able to discover where things went wrong.
References:
---
Also Read: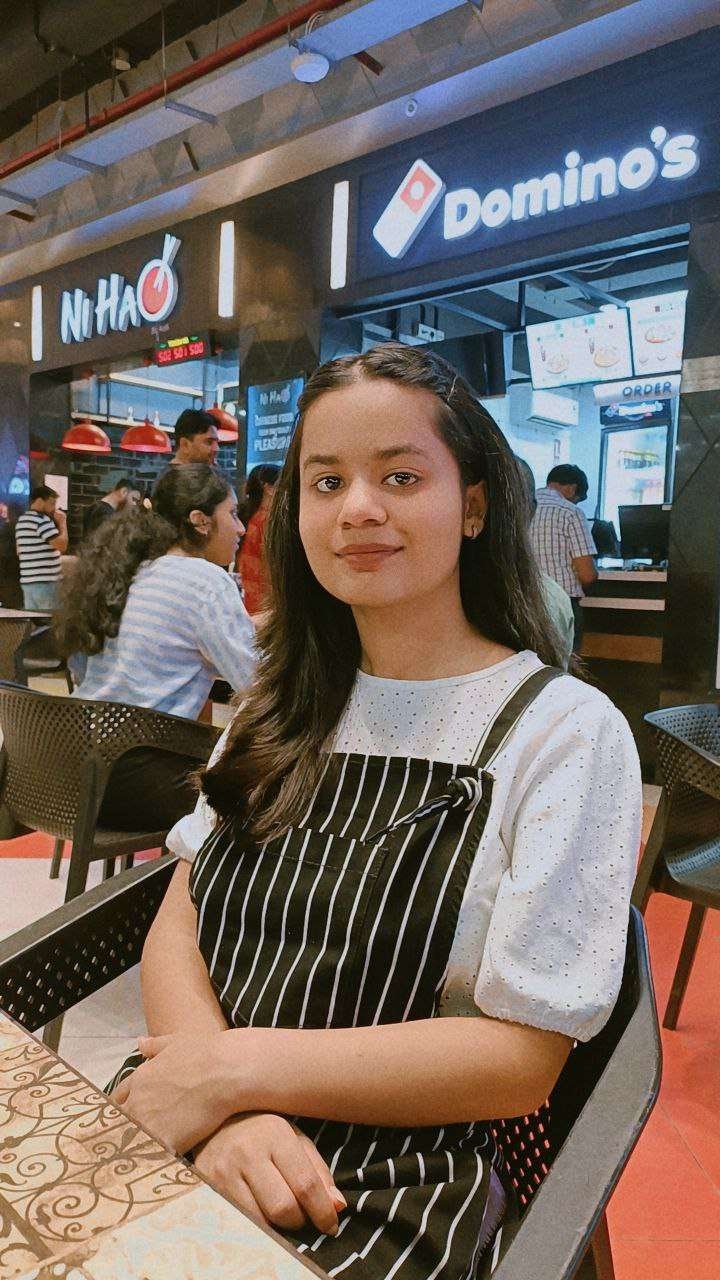 An engineering student turned into a writer. Expressing thoughts into words is what i prize the most. Being able to conclude my thoughts through my articles is my prime intention. If i am not engaging myself with animal content, you can always find me doing coding. I am an engineer by profession but a writer by heart.