The dromaeosaurs were an intriguing group of animals, also referred to as "raptors" in popular culture. These small groups of theropod dinosaurs are characterized by the adaptation of the forelimb with feathers to enable a flexible grasping function. Dromaeosaurs, which represent the evolutionary link between dinosaurs and birds, are also referred to as the Aves' sister class. They bear the ancestry of our modern-day birds. They had sharp claws, powerful, toothy jaws, and quick bodies. After the release of the movie Jurassic Park portraying the dinosaur Blue, a Velociraptor, the curiosity about raptors in people witnessed a sharp rise. In today's article, we are going to talk about the "Top 10 smallest raptor dinosaurs ever ranked."
10) Tianyuraptor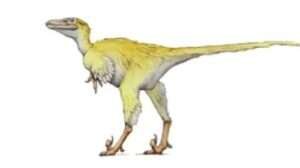 The Tianyuraptor, the next-smallest raptor dinosaur, is less well-known and relatively larger than most other known microraptorian dromaeosaurs. Because it is frequently viewed as a transitional form that connects northern and southern groups of dromaeosaurids, Tianyuraptor is significant to paleontologists.
The Tianyuraptor, which was about 5 feet in length, lived in present-day China during the Early Cretaceous Period (122 million years ago).
---
Byronosaurus
Our next smallest raptor dinosaur is a tiny troodontid and belongs to the gracile maniraptoran family, the Byronosaurus. Like its closest sibling Xixiasaurus, Byronosaurus is one of the few troodontids without serrations on its teeth.
Achieving a height of 50 cm (20 in) and 1.5 m (4.9 ft) body length, Byronosaurus is indeed one of the smallest dinosaurs. It was approximately 4 kg in weight (9 lbs).
Instead of tooth serrations, their teeth resemble needles and are presumably most effective at capturing small mammals, reptiles, and birds. Additionally, they possessed relatively long legs, which suggests that they were quite agile beings.
---
Daliansaurus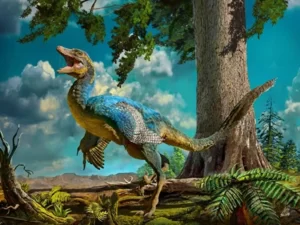 A small troodontid theropod dinosaur species, the name Daliansaurus, stands for "Dalian reptile," and dates back to the Early Cretaceous period in China. Fossils suggest a body length of around one meter (3 feet, three inches), which makes it one of the smallest raptor dinosaurs.
Although the site of its discovery shows that it coexists with multiple other genera, this genus stands apart from others due to its many characteristics.
The humerus (upper arm bone), which is longer than most other troodontids in the area, and the teeth, which have a "D" shape rather than being recurved, are two of the more obvious characteristics. The presence of lengthy metatarsals in Daliansaurus points toward its advanced running abilities than other troodontids.
---
Graciliraptor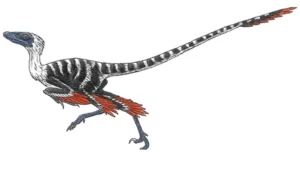 Next up, we have a theropod dinosaur genus from the early Cretaceous Period, the Graciliraptor, which on literal translation, stands for "graceful thief." When existing, the Graciliraptor was 90 cm (3.0 feet) long, weighing around 3 kg, and had an exceedingly light build.
Graciliraptor, an early dromaeosaurid, sheds light on the earliest stages of the genus' evolution and diversity. Its similarities to early troodontids and avialan birds support the notion that avialans, troodontids, and dromaeosaurids are closely related.
---
Buitreraptor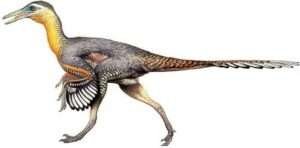 The Buitreraptor, which is now extinct, belongs to the group of dromaeosaurid theropods dating back to the Late Cretaceous period. With a body length of not more than 1.5 m long and a weight of nearly 3 kg, the Buitreraptor fossils exhibit certain differences from other dromaeosaurids.
The Buitreraptor's long and slender jaws aided in capturing prey such as small lizards and mammals that might be lurking among rocks. The fossils do not show the presence of any feathers, but scientists believe it is due to the lack of preservation. Buitreraptor has a high probability of having feathers like its other feathered microraptorian relatives.
---
Sinusonasus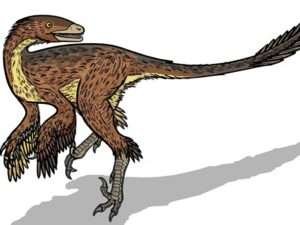 Next up, we have a Troodontid named Sinusonasus, which means "curved nose," which lived in early Cretaceous China. It was around 3.9 ft (1.2 m) long and weighed about 2 kg or somewhat more than a chicken. 
A genus of dinosaurs from the Early Cretaceous Period that was discovered in the Yixian Formation and given its name because its snout bones were discovered to be bent. It was a native of what is now China's Liaoning Province. Their lengthy legs are a sign of their dexterity and speed when running. Their diet was primarily a carnivorous one.
---
Sinornithosaurus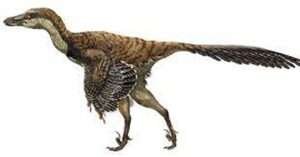 The next dinosaur is not only one of the smallest raptor dinosaurs but also one of the smallest carnivorous dinosaurs. The Sinornithosaurus, whose name translates to Chinese Bird Lizard, lived somewhere in the Early Cretaceous.
They were only 3 feet long and weighed up to 3 kg. They share many traits with the Archaeopteryx and other Avialae since they are primitive Dromaeosaurus relatives. A poisonous member of the raptor family, it hunted small birds with its fangs and poison. They were highly agile creatures who hunted in packs.
---
Hesperonychus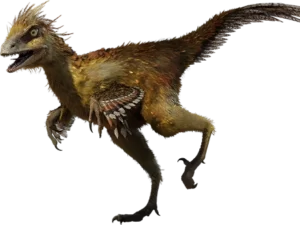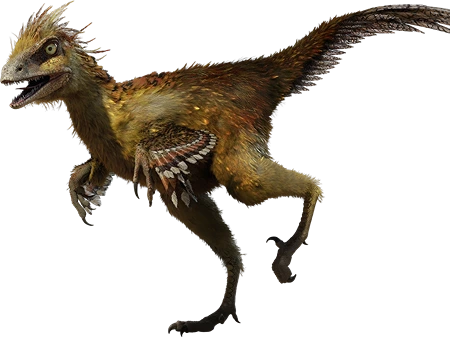 The non-avian group of dinosaurs includes the Hesperonychus elizabethae, which is the smallest carnivorous dinosaur yet discovered in North America. Its larger relatives include the Deinonychus and the Velociraptor because it belongs to the Dromaeosauridae family.
This non-avian dinosaur is among the tiniest raptors and is thought to have been no more than 1 m long and 2 kg in weight. Hesperonychus, according to scientists, dates its origin in the Late Cretaceous (79-65 mya).
---
Epidexipteryx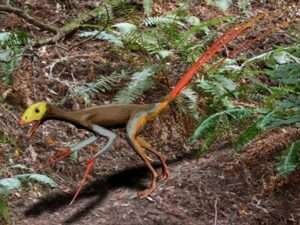 The Epidexipteryx holds a significant position as it is the oldest fossil to show ornamental feathers. Overall, Epidexipteryx hui's skeleton is 25 cm (10 inches) in length (44.5 cm or 17.5 in, including the partial tail feathers) and weighs an estimated 164 g, making them one of the smallest raptor dinosaurs. Epidexipteryx fed mainly on insects, small lizards, eggs, and larvae.
---
Microraptor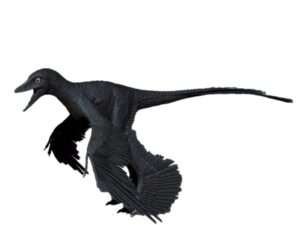 In the first position, we have the smallest raptor dinosaur in history, the Microraptor. A small four-winged dinosaur, Microraptors date 120-125 mya.
Microraptor was one of the tiniest non-avian dinosaurs yet discovered, with mature specimens reaching lengths of up to 77 cm (2.53 ft) and weights of up to 1 kg (2.2 lb). They are extremely important for studying the evolutionary relationship between modern-day birds and early dinosaurs.
Here we conclude our article on "Top 10 smallest raptor dinosaurs ever." We have just begun with our series of articles on dinosaurs, so stay tuned to know many unknown facts about these mysterious beings.
---
Also Read: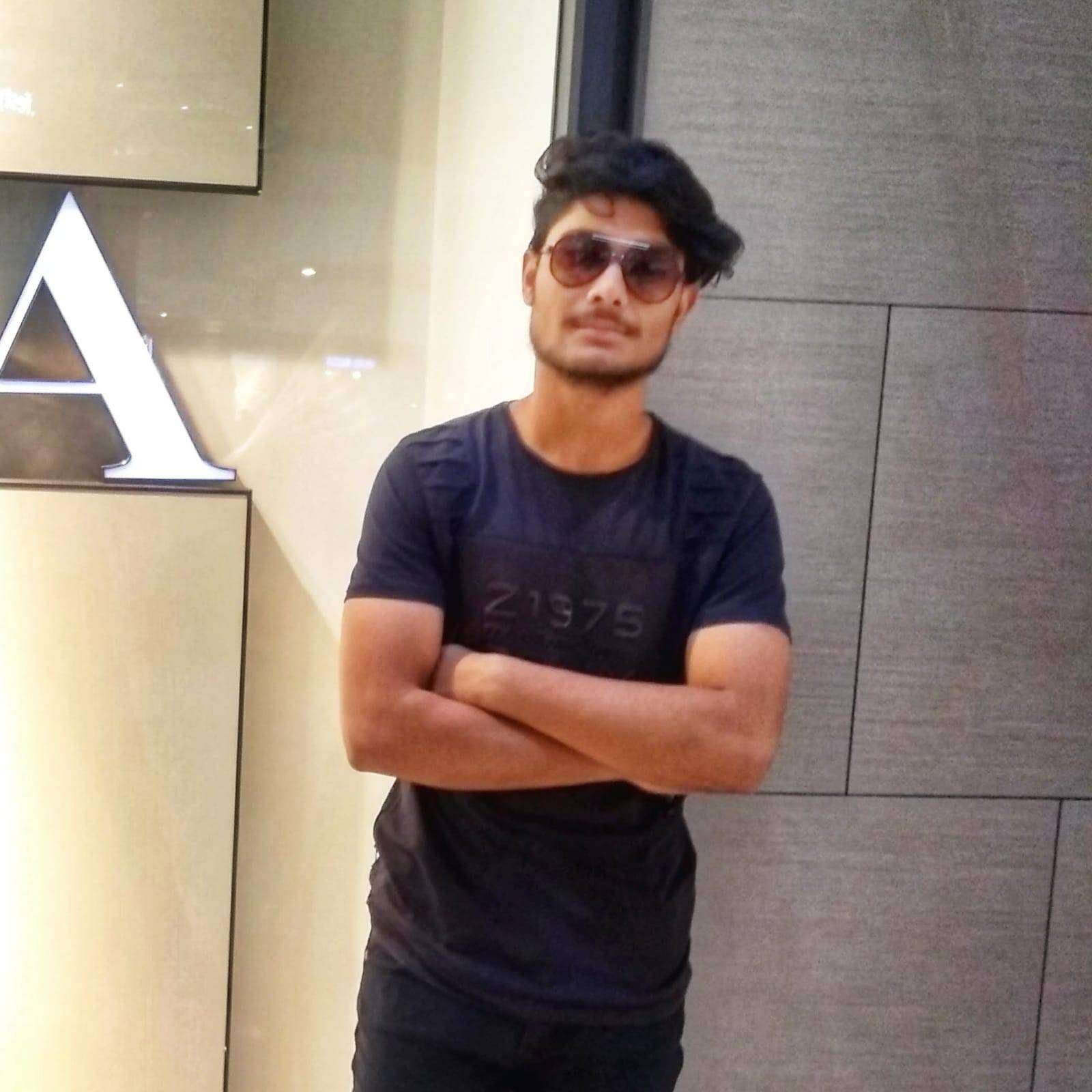 Monty is a founder of How It See. Being a life science student in a reputed university, he always wonders about an eclectic correlation between science and nature. After engaging in various college projects, Monty determined to share all his knowledge with you as a writer. In the meantime, he loves to research and study about the various types of colorful animals.