Snakes have always been looked down upon as fear-arousing, sly creatures that crawl in the dark and strike whatever comes in their way. However, science has a completely different outlook on these majestic creatures. Their beautiful slender, scaly bodies and their huge role in developing anti-venom and other medicinal products cannot be left unseen.
With the huge variety of snake species crawling on this planet, a question that usually arises is, "Which are the Strongest Snakes in the World?" Therefore, in today's article, we bring you the Top 10 Strongest Snakes in the World.
10) Eastern Indigo Snake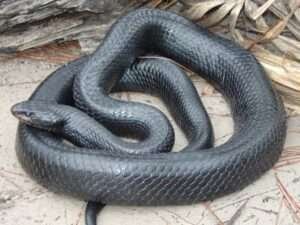 Genus- Drymarchon
Scientific name- Drymarchon couperi
Location- United States of America
In the 10th position on our list of Strongest Snakes in the world, we have the Eastern Indigo Snake. A large non-venomous snake, they are native to the Southeastern region of the United Snakes.
They exhibit sexual dimorphism, where males are longer than females, with an average length of 7.5 ft. Since they do not possess any venom, they rely on their bulk muscle strength and fangs to catch their prey. The Eastern Indigo Snake primarily feeds on small mammals, birds, turtles, birds, and amphibians.
---
9) Gaboon Viper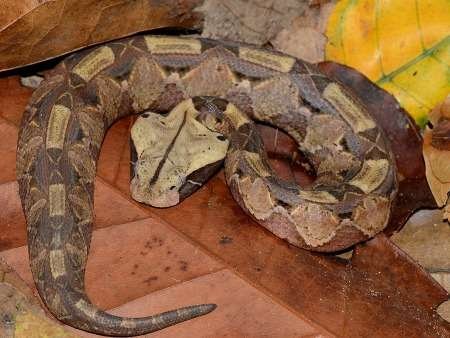 Genus- Bitis
Scientific name- Bitis gabonica
Location- Sub-Saharan Africa
In the 9th position on our list of Strongest Snakes on the planet, we have the Gaboon Viper. These snakes hold multiple records in their name, like having the longest fangs and highest venom yield.
Commonly named the puff adder, the snakes grow up to a length of 5 ft, with a few recorded specimens being around 6 ft. Mostly inhabiting the rainforests and sub-Saharan region of the African continent, these snakes primarily rely on the body mass and bulk to catch prey like adult rabbits, birds, mammals, and amphibians.
---
8) Inland Taipan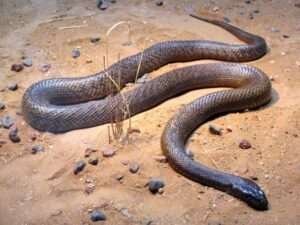 Genus- Oxyuranus
Scientific name- Oxyuranus microlepudotus
Location- Arid regions of Australia
The Inland Taipan is one of the most deadly snakes on the planet, as there are no reptiles on this planet to match the toxicity of its venom. Its deadliness gets further heightened as it strikes repeatedly and every time pours out its venom, a few drops of which are capable of eliminating up to 100 adult humans.
These snakes are primarily mammal hunters, like large rats, and may grow up to a length of 7 feet. The shy nature of this snake lowers the risk of human interaction to a lot extent; hence many lives get saved.
---
7) Eastern Diamondback Rattlesnake
Genus- Crotalus
Scientific name- Crotalus adamanteus
Location- United States of America
Among the various species of Rattlesnakes, the Eastern Diamondback is crowned as the largest species, owing to its huge body mass (up to 15 kg), that houses enormous power.
 It grows up to a length of 5.5-6 feet; the Diamondbacks are found in the Southeastern region of the United States. They feed on quite large prey like rats, birds like a young turkey, rabbits, squirrels, and several other small mammals.
---
6) King Brown Snake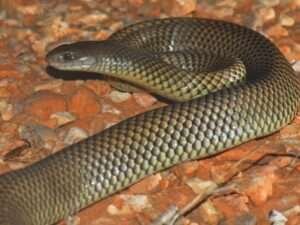 Genus- Pseudechis
Scientific name- Pseudechis australis
Location- Australia
Next up, we have another highly venomous snake on our list, the King Brown Snake. Commonly known as the mulga snake, it primarily inhabits the open grasslands of Northern, Central, and Western Australia. These snakes bear an average length of 8 feet, with males being quite larger than the females.
Along with its weight and length, this snake brings in a good amount of strength. They primarily feed on lizards, frogs, and other snakes that are almost 60% of their length and sometimes exhibit cannibalism. Despite the low potency of its venom, the amount it injects to compensate for it can be lethal if not treated timely.
---
5) Black mamba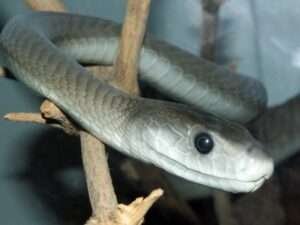 Genus- Dendroaspis
Scientific name- Dendroaspis polylepis.
Location- Sub- Saharan Africa
The black mamba is undoubtedly one of the most venomous snakes in the world. Primarily inhabiting sub-Saharan Africa, it is the most feared snake in the continent, keeping in view the size and potency of its venom. It is the second-longest venomous snake on the planet, with only the King Cobra above it.
With an average length of over 10 feet, Black Mambas are quite strong as they forage on small mammals, smaller species of monkeys, birds, and other snakes. These snakes tend to bite multiple times and can cause an adult human to collapse within 40 minutes and die within a few hours if left untreated.
---
4) King Cobra
Genus- Ophiophagus
Scientific name- Ophiophagus hannah
Location- Southeast Asia
In the fourth position, we have the largest and notably the longest venomous snake in the world, the King Cobra. Primarily distributed in the Southern and Southeastern parts of India, these snakes build a nest for themselves with dried fallen leaves.
King Cobras grow up to a length of 15 feet and prey on lizards, birds, and other venomous and non-venomous snakes. The females are slightly smaller than the males and are less heavy. These snakes are immensely strong and can take down large snakes and other invertebrates like birds, smaller mammals, and lizards.
---
3) Boa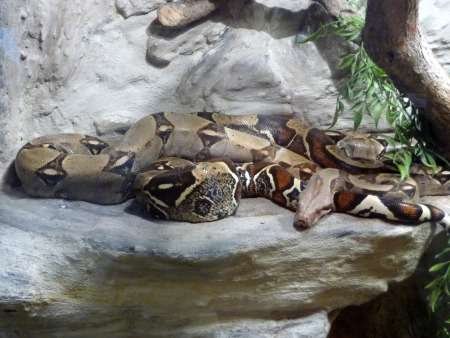 Family- Boidae
Scientific name- Boa constrictor
Location- Tropical South America and Africa
Now, let us shift to the non-venomous group, the group of constrictors that kill their prey by coiling around and squeezing them. There are four primary species, where their average length is approx. 9-11 feet, with some specimens growing over 14.
One can find these large snakes in Mexico, Central, and South America. Their diet, too, consists of large prey like birds, wild hogs, antelopes, lizards, and so on.
---
2) Pythons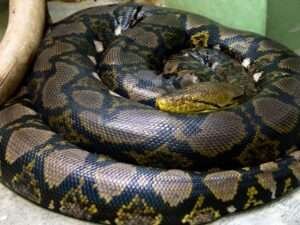 Family- Pythonidae
Scientific name- Malayopython reticulates (Reticulated Python)
Location- South, South-East Asia, and Africa
The second place in our list of Strongest Snakes in the world goes to Pythons. These non-venomous snakes house some of the largest snake species in the world and are found mostly in Africa, Asia, and Australia. Though most of its members grow over 14 feet, the Reticulated Python stands completely out.
With an alarming length of 20 feet or more, it is undoubtedly the longest snake in the world. However, we have placed it below the Green Anaconda, as the latter is bulkier and heavier, thereby placing it in an advantageous position.
---
1) Anacondas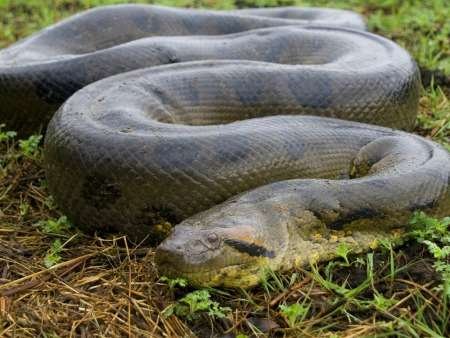 Genus- Eunectes
Scientific name- Eunectes murinus (Green Anaconda)
Location- Tropical South America
The Anacondas are a class of Boas that are primarily meant for their survival in waters. Among the diverse group of anacondas, the Green Anaconda or the common anaconda deserves a special place. These humongous snakes have been crowned the title of the biggest snakes in the world and are undoubtedly the strongest.
They sometimes grow over 17 feet, with their average length being 15 feet. They are known to devour huge prey like capybaras, impalas, and other antelopes, by crushing their bones.
Strongest Snake in the World
Green Anaconda
Green Anaconda is the strongest snake in the world. Indeed, in terms of length, Reticulated Python is the largest snake in the world, reaching up to 25 feet long and weighing approximately 350 pounds.
However, Reticulated Python is not as heavy as Green Anaconda, which can weigh up to 550 pounds, nearly 1.5 times more than Reticulated Python. That's why we have listed this semiaquatic snake at the top of our list. Green Anacondas feed on large rodents, capybaras, big birds and even deer. These snakes are non-venomous. Therefore they use their brute force and sheer power to crush the bones of their prey and then eat them.
Here, we end our article on the Top 10 Strongest Snakes in the World. Stay tuned for such interesting articles in the future. Until then, goodbye.
Image Source: Wikipedia, National Geographic
---
Also Read: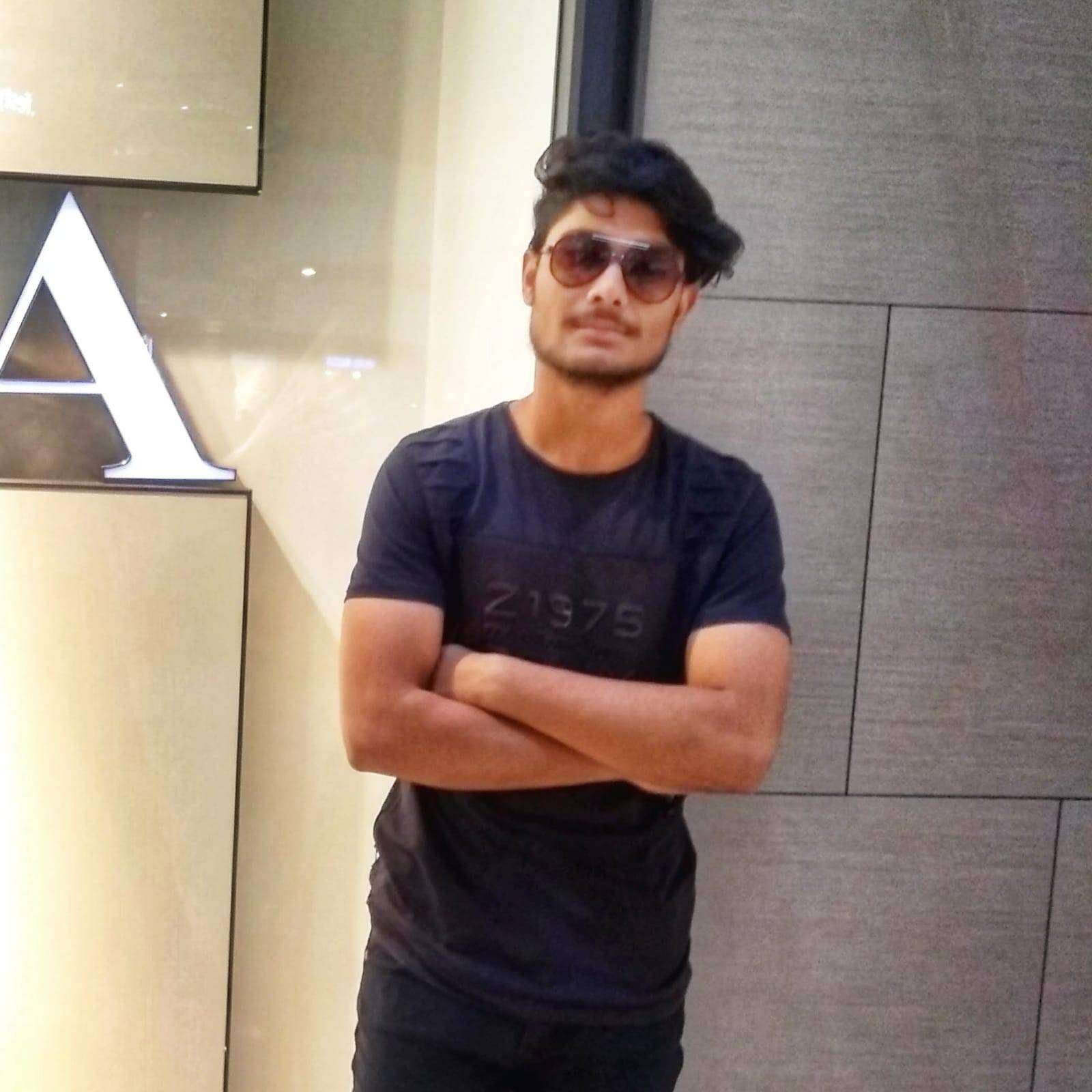 Monty is a founder of How It See. Being a life science student in a reputed university, he always wonders about an eclectic correlation between science and nature. After engaging in various college projects, Monty determined to share all his knowledge with you as a writer. In the meantime, he loves to research and study about the various types of colorful animals.